Home > 08 Sep 2017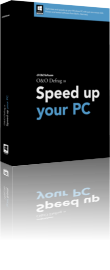 O&O Defrag 19 Professional
Ramp up your PC's performance with this very configurable defrag tool
O&O Defrag is a powerful and highly configurable hard drive defragmentation tool.
This program doesn't just support a single defrag strategy, for instance. Instead you can have your files reorganised in a multitude of ways, sorted by file name, access date, last modified date and more, whatever best suits your needs.
And if even that's not enough then you can set up an entirely custom layout scheme which optimises Windows, application files and your user data to deliver the best possible system performance.
As you might guess, this probably isn't the best choice for the PC novice. But it's not overly complex, either. Once you've set O&O Defrag to work as you'd like, it'll run mostly in the background, defragmenting your hard drive automatically as required, while you get on with other things. And because it's so light on resources, and can be configured not to run at all if your system is busy or other heavy-duty programs are running, it's most unlikely to ever get in your way.
The major addition this time around is a "Time View", which O&O say helps you understand how particular defrag actions have led to specific performance optimisations. The idea being that this will give you feedback on how the program is working, and help you make better defrag choices in future.
But if that all sounds a little too theoretical, O&O have also delivered solid improvements everywhere else that matters, with the program launching more quickly, making better use of TRIM to optimise SSDs, and defragmenting regular drives up to 40% faster than before.
Today's Price:
FREE
Saving
£19.99
(100%)
This promo has expired. Please check back soon for new offers.
How To Get Your Serial Code
Login (create an account if you haven't already done so), enter the magazine coupon code you can find in the November 2017 issue of Computer Shopper, then click the "Get Serial Code" button to receive your code. You can find this again account if you need the code in the future.